Category Archives:
Hunting
The obvious water constitutional amendments passed resoundingly in both Florida and Georgia.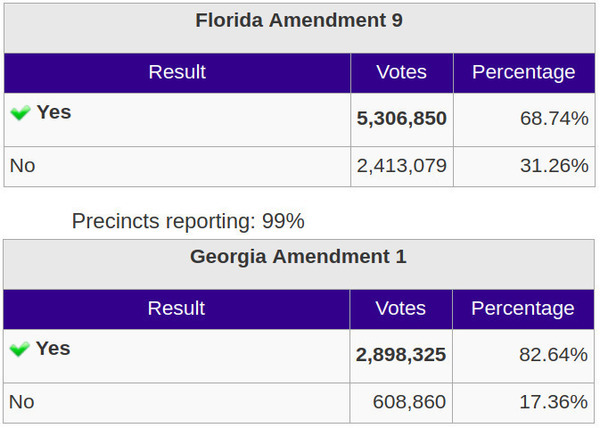 By well more than the required 60%, Continue reading →
Two Georgia state constitutional amendments are relevant to clean water, of those on the ballot tomorrow in the November 6, 2018, General Election. And in Florida, vote Yes on Florida Amendment 9, to ban offshore oil and gas drilling.
In Georgia I recommend:
Yes on 1, the Georgia Outdoor Stewardship Amendment
No on 2, appointing instead of electing some judges
Below is why.
For the title, summary, and detailed constitutional changes, see Continue reading →
Yes, it's a WMA on both sides of the Alapaha River, and it will open for hunting this year. It's also one of seven or eight, all also Dr. Acree's land. They will each have names, which are currently unknown, but will pop up in the next few days on the DNR website.

Photo: John S. Quarterman, 2 April 2017, in Alapaha River, Hotchkiss Road to US 84 2017-04-02
This WMA information is from someone who's been on site and knows the details, Continue reading →