Update 2018-10-17: Fourteen signers so far. And here are the forty spills since last time. You can still sign here to ask GA-EPD to tell us so we'll know when they happen.
Update 2018-09-03: The WCTV report and the text of the letter establishing the Middle and Lower Suwannee River and Withlacoochee River Task Force.
On WCTV tonight, Emma Wheeler will report about wastewater, Valdosta, and how at least eight downstream counties in Florida are organizing about it. She asked me for suggestions. My suggestions start with: sign a resolution asking GA-EPD to timely publish spill reports, and help WWALS with its new water quality testing program. And the Florida Basin Management Action Plans (BMAPs) could have more effect on the Suwannee River Basin than sewage.
Plus let's not forget the Tour of Valdosta wastewater treatment plants 9AM tomorrow morning, October 3, the WWALS Troupville Boat Ramp Cleanup October 13, the WWALS Boomerang paddle race November 3 from Langdale Park Boat Ramp to Sugar Creek and back, and 300 of our closest friends coming to the Withlacoochee River mid-June 2019 in Paddle Georgia.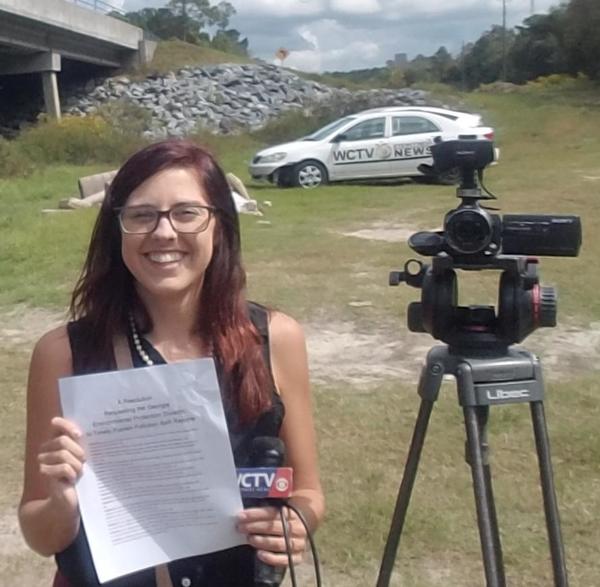 The resolution asks the Georgia Environmental Protection Division (GA-EPD) to do what Florida and Alabama already do: publish pollution spill reports online the same day they receive them, with signup for email notices. The first step in fixing pollution is Continue reading →